Welcome to KANNA CONSTRUCTION & REMODELING
Your Trusted General Contractor in San Diego!
Are you searching for a reliable and skilled general contractor in San Diego? Look no further! At Kanna Construction & Remodeling, we specialize in delivering top-notch construction and remodeling services that exceed your expectations.
With our commitment to quality, attention to detail, and a passion for craftsmanship, we turn your vision into reality, creating spaces that inspire and endure.
No project is too big or small for us. No matter the size, our dedication remains unmatched when it comes to pursuing 100% client satisfaction.
Contact Kanna Construction today and start your journey to a remodeled space you and your family will love to call home.
San Diego's General Contractor
Transform your home to perfectly suit your family's needs and preferences. Whether you need an extra bedroom, updated bathroom, more functional kitchen or beautified exterior, the team at Kanna Construction & Remodeling has the knowledge and experience to improve your home.
Learn More
Have a look at some of our work.
It's a testament to our meticulous approach and unparalleled dedication to achieving 100% client satisfaction.
At Kanna Construction & Remodeling, we follow 3 simple steps to accomplish our client's project needs.
Schedule Your Free
On-Site Consultation
Fill out our Contact Us form or call us to get in touch.  After answering your preliminary questions, we schedule a free in-home consultation to talk about your remodeling needs and goals.
Get Your Free
Comprehensive Estimate
We will visit and inspect the job site and discuss your project in detail. We will take measurements and note down other structural details. We will promptly share a comprehensive project estimate that details the time and materials needed to complete your project successfully.
Kick Start Your
Home Remodeling Project
After receiving your approval, our team will schedule and start the work. We work day and night to complete the project to your expectations.
Why Hire Kanna Construction & Remodeling as Your
General Contractor in San Diego?
Over 10 Years of Experience
With years of industry experience and remodeling projects completed throughout San Diego, Kanna Construction & Remodeling has the skills and knowledge to handle projects of any scale or complexity.
From the initial planning stage to the final touches, Kanna Construction is meticulous with details, ensuring your project is completed to perfection and your satisfaction.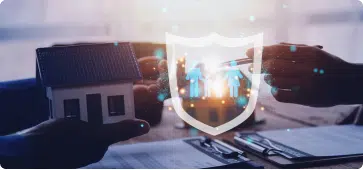 Licensed, Insured & Bonded
Kanna Construction & Remodeling possesses the necessary licenses, insurance coverage, and surety bonds to provide complete peace of mind to our clients.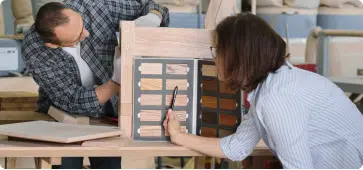 Using High-Quality
Construction Materials
We take pride in delivering exceptional craftsmanship using premium materials, ensuring durability and a superior finish.
Affordable and Honest Pricing
Kanna Construction brings value to our clients by offering San Diego homeowners construction services needed to complete projects at a fraction of the cost.
Dedicated Customer Services
We believe in open and honest communication and concierge service. Kanna Construction works to keep our clients informed and happy throughout the home remodeling process. 
What Our Clients Are Saying About Us
I've recently completed a project with Kanna Construction, and I must say, despite some initial challenges, the outcome was remarkably good. In the
Frequently Asked Questions